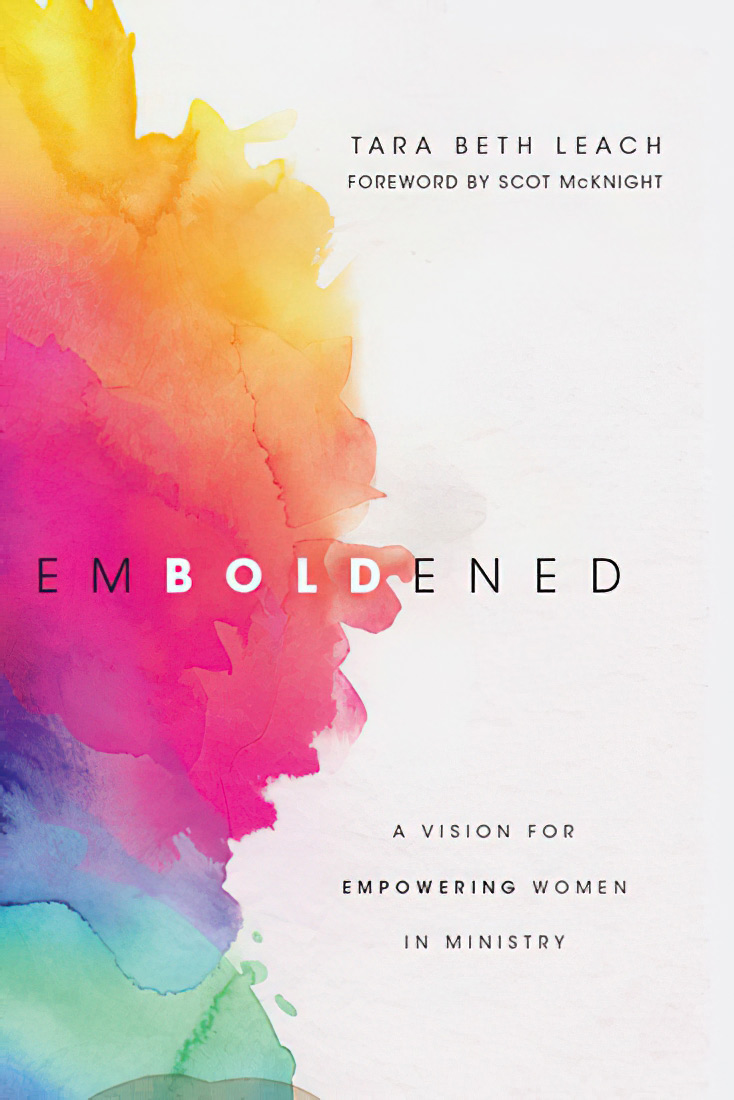 Emboldened
A Vision for Empowering Women in Ministry
Throughout Scripture and church history, women have been central to the mission of God. But all too often women have lacked opportunities to minister fully. Many churches lack visible examples of women in ministry and leadership.
Pastor Tara Beth Leach issues a stirring call for a new generation of women in ministry: to teach, to preach, to shepherd, and to lead. God not only permits women to minister—he emboldens, empowers, and unleashes women to lead out of the fullness of who they are. The church cannot reach its full potential without women using their God-given gifts. Leach provides practical expertise for how women can find their place at the table, escape impostor syndrome, face opposition, mentor others, and much more.
When women teach, preach, lead, evangelize, pastor, and disciple, and when men partner to embolden the women in their lives, the church's imagination expands to better reflect God's story and hope for the world.
"A double shot of spiritual espresso to awaken, encourage, and embolden every woman in the kingdom of God."
"Pastor Tara Beth Leach has produced an inspiring writing to embolden those who are called for ministry. For women called to vocational ministry the pathway is not easy, but Leach reminds us that the call cannot be ignored. This is the mission of God, and in the words of Pastor Tara Beth, 'I get to do this.' This book is a vital new resource for the church. It's for all women who are called to ministry and for those who will embolden others who have been called."
"With grace and honesty, Tara Beth Leach unpacks her journey of becoming a woman senior pastor in a prominent evangelical church. In doing so, she blazes a trail for us all, both men and women, in empowering women for ministry. Robust in its theology, practical in its wisdom, Emboldened tells us why God's mission demands nothing less of us in these times: women and men together leading God's church."