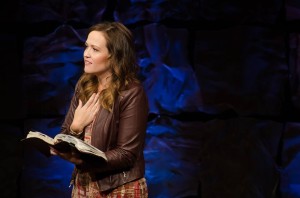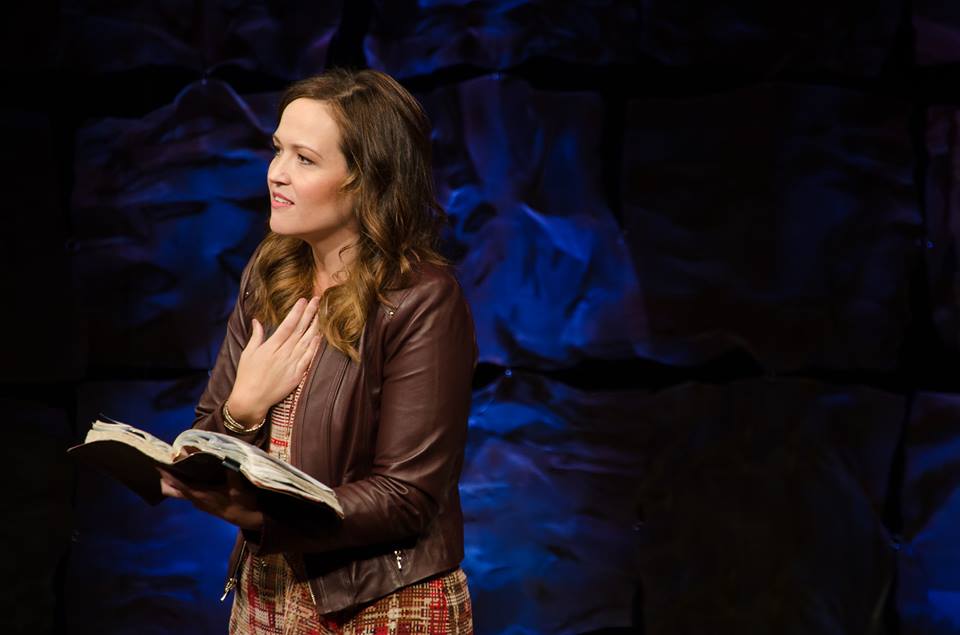 When it comes to speaking, a great deal of my creative energy goes into the regular Sunday sermon. Each week I write, preach, and proclaim as a love letter to PazNaz. Preaching at the regular Sunday morning gathering is a great privilege. It is always my hope that through the power of the Holy Spirit, my words will edify, form, and strengthen the congregation so that we can be empowered missionaries in our own neighborhoods.
You can listen in to the PazNaz sermon feed here:

You can watch the LiveStream here:
Outside of my pastoral preaching and teaching to PazNaz, I do enjoy the opportunity to speak at events and conferences when it makes sense. After praying about it, I take all speaking engagement requests to a discernment circle to help discern when to accept an engagement, and they also help keep me accountable from taking on too much.
I am able to speak on a wide range of topics:
The Church on Mission
The Missional Church
The Book of Romans
The Book of Acts
Covenants
Women in Ministry
Generosity
Covenant Community
The Sermon on the Mount
Worry
Worship
Preaching
The Holy Spirit
Eschatology
The Book of Revelation
Writing
I've contributed to several books and journals as well as written many articles, but now I am excited to say I've completed my first book! Take a look at Emboldened.  You can also order an autographed copy.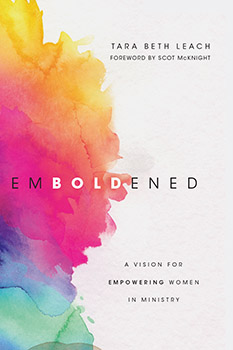 When women teach, preach, lead, evangelize, pastor, and disciple, and when men partner to embolden the women in their lives, the church's imagination expands to better reflect God's story and hope for the world.
The Apostle Paul and the Christian Life: Ethical and Missional Implications of the New Perspective
Chapter: A Symphonic Melody: Wesleyan-Holiness Theology Meets New-Perspective Paul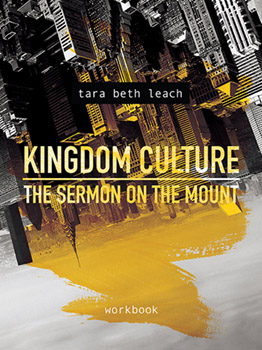 The Sermon on the Mount contains some of Jesus's most surprising, puzzling, and profound teachings. He calls us to give up our worrying, to love our enemies, and to rejoice when we are persecuted. In this 8-week video study, you will explore the context surrounding this important passage in the New Testament and the implications Christ's teachings have for your personal spiritual growth. Learn to live the kind of life Jesus requires of his disciples—the kind of life that will bring to earth the Kingdom Culture.
2017-2019 Events
Free Methodist Conference, September 11, 2017
Kansas City First Church of the Nazarene Retreat, September 22-24, 2017
Nazarene Theological Seminary Preaching Conference, September 26-28, 2017
Northern Seminary Preaching Conference, October 12, 2017
Southern Nazarene University Renewal Week, October 24-26, 2017
Emboldened book release @ SheLeads, October 28, 2017
Emboldened book signing, Vroman's Bookstore Pasadena, November 17, 2018 @ 7pm
Pepperdine University Chapel, December 6, 2017
Wheaton College Renewal Week, January 16-18, 2018
Wesley Conference, February 1-2, 2018
Azusa Pacific University Chapel, March 16, 2018
Ladies Day, Olivet Nazarene University, April 18, 2018
Commencement Speaker for Class of 2018, Azusa Pacific University, May 5, 2018
Leadership Class @ Point Loma in San Diego, CA., June 7, 2018
Plenary Speaker, PalCon, Point Loma Nazarene University in San Diego, July 30 – August 1, 2018
Immerse Women's Conference, The Woods Church, Warren, MI, September 21-22, 2018
The Justice Conference LA, September 28, 2018
Alhambra Women's Gathering, September 29, 2018
Northwest Foursquare District Fall Conference, Spokane, WA., October 9, 2018
CRU Winter Conference, December 29, 2018
National Festival of Young Preachers, Atlanta, GA., January 3, 2019
Thrive Women's Conference, Ohio, January 18-19, 2019
Missio Alliance Awakenings, Alexandria, VA,  March 26-20, 2019
Past Events
Retreat Speaker
Northwest Indiana Youth Camp, 2008
Retreat Speaker
Women's Retreat for Good Shepherd Church (2010, 2011)
Retreat Speaker
Women's Retreat for College Church of the Nazarene (2012)
Guest Speaker
Olivet Nazarene University Women's Theology Gathering (2013)
Guest Speaker
Women's Advent Tea, College Church of the Nazarene (2013)
Invocation
"Transforming Women, Transforming Lives", Bridge Communities Luncheon (2014, 2015)
Guest Speaker
GEM's Chicago (2014)
Lecturer
"Feasts of Jesus", Northern Theological Seminary (2014)
Panelist
Kingdom Conspiracy: Returning to the Radical Mission of the Church sponsored by Missio Alliance, Northern Theological Seminary  (2014)
Presenter
Missio Alliance Conference –  "Being Truly Human: Re-Imagining the Resurrectional Life" (2015)
Panelist
PalCon Chicago – "Renovating Holiness" (2015)
Event Speaker
Northwest Indiana Nazarene Student Ministry Retreat (October, 2015)
Founders Day 
Northern Seminary (October, 2015)
Lecturer
"Feasts of Jesus", Northern Theological Seminary (November, 2015)
Ecclesia Gathering
"The Mission of Preaching" (November, 2015)
Special Speaker
Elmhurst MOPS"Bold Prayers for Busy Mamas" (November, 2015)
Webinar Presenter
Nazarene Theological Seminary – "When a Woman Preaches" (February, 2016)
Panelist
Grace and Peace Magazine – "Women in Ministry" (February, 2016)
Chapel Speaker
Azusa Pacific University (October 2016)
Chapel Speaker
Point Loma Nazarene (September 2016)
Revival Speaker
Olivet Nazarene University Winter Revival 2017
Revival Speaker
Eastern Nazarene University, Week of Renewal, February 22-26,2017
Event Speaker
Anaheim Women's Retreat, (March 11, 2017)
Guest Lecturer
Fuller Theological Seminary DMin. Course (April 25, 2017)
Speaker
Missio Alliance Conference, Awakenings (April 26-29, 2017)
Event Speaker
Pepperdine Spiritual Life Staff Retreat (May 11, 2017)
Event Speaker
"Youth Becoming Leaders", Asbury University, Wilmore, KY, (June 5-9, 2017)
Speaker
General Assembly for the Church of the Nazarene (June  21-28, 2017)